---
We Help You Save Money - Low Cost Bail Bonds
---
Have you just discovered that you have a loved one or friend behind bars in Phoenix or some other part of Arizona? If you want to set them free fast, get in touch with the Bailed Out Bail Bonds team. Our affordable, reliable, and professional bail services will help you post bail faster and with a minimum of fuss.
The Truth About Bond Premiums
We believe that solid and productive working relationships are founded on trust, so we're going to share an important piece of information with you right here: Bond premiums aren't up to bail bond agencies. They're set by law - in the state of Arizona, for example, 10 percent is the legally-mandated premium we have to charge on the bonds we provide. You should never deal with a bail bondsman who promises to undercut the legal rate set for the bond premiums. That doesn't mean that there's no way to make the bonding process more affordable, though! We can help you deal with the financial burden of paying a bond premium in a number of different ways. (See below for more details.)
How We Work With You To Help
We handle bonds for jails all over the state of Arizona, and our trained and experienced agents are standing by to assist you at any time, day or night. We know that when you discover you have a friend or family member in jail, getting them out is usually your top priority. We'll make sure you have all the information you need and start acting on your behalf to get your loved one free again. At Bailed Out Bail Bonds, our agents will be able to lay out the entire Arizona bail process for you step by step before you make any commitments. Calling from out of state? That's not a problem! We work regularly with out of town customers and we can offer them all of the same flexible services we make available to Arizona residents.
Experience You Can Rely On
The Bailed Out Bail Bonds team has collected a vast amount of experience working in the bonding industry. We're familiar with every sort of bond demanded by courts in Arizona, and we've fulfilled all of their requirements in the past. We know that posting bail and getting a relative or friend out of jail is often a first time experience for our customers. We've been down this road many times, and we'll deliver all the benefits of our experience when you work with us. We offer you fast, professional, confidential service that you can rely on. We've worked hard to develop a reputation as one of Arizona's finest bail bonds agencies, and we strive to uphold that reputation by giving every one of our customers the finest possible service.
Financial Flexibility
As noted above, there's no way around the legally-fixed rate used to calculate your bond premium in Arizona. However, that doesn't mean that you're out of options if you don't have all of the money you need to meet your minimum bail payment right now. We can work with you in a number of different ways to ease the financial burden of posting bail. If you want to use financing to pay off a portion of your premium at a later date, we'll help you secure the assistance you need. Want to use a credit or debit card to pay all or part of your bail premium? That's not a problem for us! These forms of payment aren't accepted by the courts, but we have no difficulty taking partial or full payment in this way.
Working With The Speed You Want
One area where we can outperform the competition is by delivering the bond service you're looking for at the fastest possible speed. Because of the large and experienced team working for Bailed Out Bail Bonds throughout Arizona, we can process your vital information, write up a contract, and have an agent headed to the jail to post bail for your friend or family member faster than you can imagine. Bail in five minutes? We've made it happen in the past! We can even help you arrange your own bail if you yourself are currently incarcerated. One call is all it takes! When someone you care about is behind bars in Arizona, you don't want to see them forced to stay there any longer than they have to. Let us help get them out quickly. Our affordable, hassle-free help will make it easy to post bail and welcome your friend or relative back to the wider world at the earliest possible moment.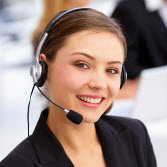 ---
Agents Standing By Call Now We Can Help!
Call Now For Your Agent Consultation & Bail Out Your Friend or Family Member!