---
Cash Bail Bonds by Bailed Out Bail Bonds
---
At Bailed Out Bail Bonds we like to educate clients on the bail bonds process and we offer cash only bail bonds to clients that strictly want to work with cash only. We service the entire State of Arizona for cash only bonds and we are good at it.
We have become a trusted resource for people that are in need of a bail bondsman service and we can handle large or small bonds. In some cases we also offer a 5% down bail bonds service as well. Ask for more details about a 5% down cash only bail bonds. We provide fast, friendly bail bonds services and we are always professional and confidential. When you need a bail bonds company and you need a reputable company fast, call Bailed Out Bail Bonds.
Forms of Cash Only Bail Bonds Payments
Some clients we have worked with have come straight into our facility and have paid directly with cash. We have had other clients send the funds by Western Union, Wire Transfers, Pay Pal or MoneyGram. We accept all forms of cash only bond payments to make it easier for our clients. It has been our experience in many cases we are actually dealing with a family member or friend to help get some one out on bail. This is also one of the reasons we do credit card bail bonds and debit card bail bonds. An individual is arrested and a family member or friend can potentially be calling us from another state to get them bailed out. So we accept many different forms of payments in order to provide the best service and convenience of any bail bonds company in Arizona.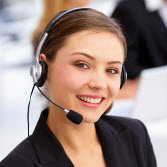 ---
Agents Standing By Call Now We Can Help!
Call Now For Your Agent Consultation & Bail Out Your Friend or Family Member!