---
Bail Bonds Payments, Rates & Process
---
Bond payment options are determined by the amount needed to post bail and who will cosign the bail agreement should the individual be unable to pay the premium amount on their own. There are a multitude of payment options we'll discuss with you. Bailed Out Phoenix Bail Bonds tailors every payment plan option to the individual needs of our clients.
Collateral is sometimes needed, but not always. There are rare instances when we request it, but these are considered on a case-by-case basis. Ultimately, we focus on creating a solution that is comfortable for your specific situation.
6 Easy Steps After You Contact Us:
We walk you through what is a Bail Bond.
We works with your individual financial situation
We can take as little as 5% down and work out payment arrangements.
You pay Bailed Out Phoenix Bail Bonds a fee which is typically 10% of the full bond amount
We post bail with the jail facility and
Your loved one or friend is released!
Bail Bond Process in Phoenix
In Phoenix the bail bonds process is processed by what is a called a "surety bond". Typically a family or friend will contact Bailed Out Phoenix Bail Bonds by the internet, phone, or in person to get the process done. Once this contact is established the bail bond company in Phoenix will take that information & get the bail process working. Keep in mind that bail process only works if the suspect has been granted a bail amount. Once this is established the fee for bail will be assessed to you & information is required. This information is the down payment, collateral required or payment plan along with all your personal information in order to enforce the contract and make sure the individual does not skip bail and makes it to all court appearances. Check out our bail bonds frequently asked questions (FAQ) for more information.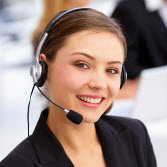 ---
Agents Standing By Call Now We Can Help!
Call Now For Your Agent Consultation & Bail Out Your Friend or Family Member!