---
Credit & Debit Card Bail Bonds Services
---
Most Jail Facilities do not allow you to post bail with a credit or debit card. We can charge the card for you and then have one of our agents come and post the bond for you. You can use either a credit card or debit card for this process.
If you are in jail and want to have one of our agents post your bail right away, one call and we will get it taken care of for you. Ask us about our 5 min bond process. We will not be beaten on time of getting you or your loved one out. We will also not be beaten on working with you on payments, collateral or helping to get some kind of financing like a title loan. We are the superior choice for bail bonds in Arizona and we will take a credit card or debit card to post your bond. Call Us Today and see what we can do for you!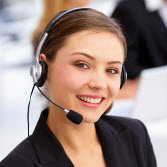 ---
Agents Standing By Call Now We Can Help!
Call Now For Your Agent Consultation & Bail Out Your Friend or Family Member!