---
Signature Bail Bonds - Zero Down
---
Do you have income coming in from a steady job that you have, but you don't have any collateral? If you have many of these items that we are covering, chances are that you may qualify for our signature/no collateral bail bonds. Call us and find out more information about our signature bonds and the process.
Items needed for a signature/no collateral bail bonds:
Job Stability and be able to provide proof of income
We need a utility bill to provide proof of residency
You will need good credit history
The defendant has had no failure to appears
We require 10% of the bond to be paid in cash or by using a debit/credit card
If you have most of the above items, you may be qualified for our signature bond or no collateral bail bond. This is an excellent option for someone that is not a homeowner or does not have any equity in their home to use as a down payment. Willingness to be financially liable for the full bond amount if the defendant does not appear in court and/or their bond is forfeited.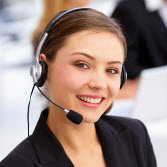 ---
Agents Standing By Call Now We Can Help!
Call Now For Your Agent Consultation & Bail Out Your Friend or Family Member!