---
Get The Best Bail Bonds Service in Glendale Az
---
When it comes to bail bonding business in Glendale, Bailed Out Bail Bonds is a household name. Our business has managed to build its reputation given the fact that it is more than willing to go an extra mile to meet the needs of our clients. Having been in the market for over 5 years offering not only local, but countrywide bail bond services, we are well versed with the requirements in various counties. Our business an A+ status with the BBB – Better Business Bureau, which goes on to show that we are continually meeting the changing needs of our customers. Our services are not only limited to the Glendale area, as we have managed to stretch our tentacles to Peoria, Scottsdale and Prescott areas.
We have an excellent customer service which is accessible 24/7. If you have any inquiries to make, rest assured that you will find Glendale bail bonds agents on standby ready to answer all your questions. Our doors are open every single day of the week. At no particular time will you hear that Bail Out Bail Bonds services has been closed for holidays or weekends. We are the only Bail Bonds Company in Glendale that is commonly referred to as the Glendale bail bondsman. As a respectable bail bonds company, we are in a good position to serve our consumers with individual, private and reliable service. The information you provide to us is handled with the utmost confidentiality. By opting to choose Bail Out Bail Bonds, you can rest assured that you will never be alone. You'll have a friend by your side at all times. All our bail bond agents you will come across are not only highly skilled, but also have years of experience. Hence, you can expect to be treated with utmost professionalism. The bail bond agents you will encounter will walk you through the process of posting bails at various localities, for example, county jails, police departments as well as county sheriff departments. The other kind of service that you will come across by choosing Glendale bail bonds services is posting of bail bonds at a court house. If you are behind bars, know that our bail bond agents will still be able to assist you to get out.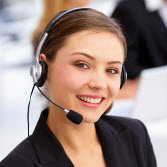 ---
Agents Standing By Call Now We Can Help!
Call Now For Your Agent Consultation & Bail Out Your Friend or Family Member!