---
Need Bail Bonds in Peoria Az? We Can Help
---
Bailed Out Bail Bonds Services is not your regular Peoria bail bonds company. We take pride in offering all our clients in spite of their social and economic grounds first-class service. For a highly sorts after bail bonds company Peoria located in such a small town, you can say that we've come a long way over the last 5 years. Once you step inside our offices, you will be warmly received by one of our many agents who are not only highly trained but experienced in matters to do with bail bonds in Peoria. Our agents will take you through the bail bond procedure in Peoria so that you. Our aim is to avoid confusion while at the same time aiming for excellence.
It is our understanding that clients who familiarize themselves with the bail bondsman Peoria is more likely to appreciate your services. One of the reasons why we try our best to educate our clients on Peoria bail bond procedure is to enable our clients to know of the risks involved beforehand. One of our goals is to build strong community links as well as close business relationship with our clients. In a bid to try and offer our clients better services, we have added mobile services to our portfolio. This means that we will be able of offer you bail bonds services right at your door step. You do not have to live the comfort of your house or office in order to access our range of services. However, it is worth noting that this type of services comes at a cost. The amount charged will vary with mileage.
Customer Care
It is our belief that customer care is the backbone of any company. Consequently, we have channeled our resources in customer care service in order to guarantee availability 24/7. In addition to e-mail, telephone and fax, we have included live chat. This means that there is an agent standing by who you can talk to at any given time. Bailed Out Bonds Peoria Bail Agents are always at hand to serve you.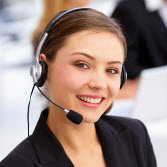 ---
Agents Standing By Call Now We Can Help!
Call Now For Your Agent Consultation & Bail Out Your Friend or Family Member!