---
Need A Bail Bondsman in Tempe, Az?
---
Bailed Out Bail Bonds in Tempe is one of the number one bail bonds companies not only in Tempe, Arizona, but Maricopa County. Hence, if you are searching for a steadfast and trustworthy bail bonds company in Tempe, look no further.
We take pride in the fact that we don't offer our clients with second rate services, but quality services. The convenience and efficiency offered to our clients despite of their economic or social standing in the society are what have made us to be a 5-star bail bondsman Tempe, Az. When you come to us, we treat the information you disclose to us with the highest confidentiality. Therefore, you can rest assured that all your needs will be met the moment you walk into our offices. By the time you pick the phone or log onto the internet to chat with one of our bail bonds agent, we recognize that you have reached the end of the rope. It is for this reason that we are willing to go the extra mile to ensure that your bail bonds are prepared in the shortest time possible in order to make certain that your loved one does not stay in jail a minute longer. The confidentiality and discreetness offered to our clients have also catapulted us to higher level. Over the years, Bailed Out Bail Bonds Tempe has become known as the most trustworthy bail bonds group in Tempe. Bail bond procedures in large county jails and small town jails are not only perplexing, but frustrating. As such, most people do not know what to do in order to get their loved ones from jail. Nonetheless, you will be more than glad that we will be at hand to assist you every step of the way. Our services include cash only bail bonds, credit card bail bonds, wire transfers, large bail bonds, direct bank deposit and out-of-state bail bonds. We recently added to our long list of services mobile bail bonds. Mobile bail bonds service has been designed to cater for clients who may not have the time to get their colleagues, friends or family members from jail due to various reasons. In addition, the service prevents risks involved while traveling to a bail bondsman. Our excellent customer service is accessible 24/7.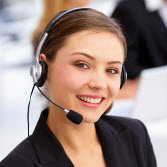 ---
Agents Standing By Call Now We Can Help!
Call Now For Your Agent Consultation & Bail Out Your Friend or Family Member!